Ultimate Niagara Falls (Canada) Tour Plus Helicopter Ride and Skylon Tower Lunch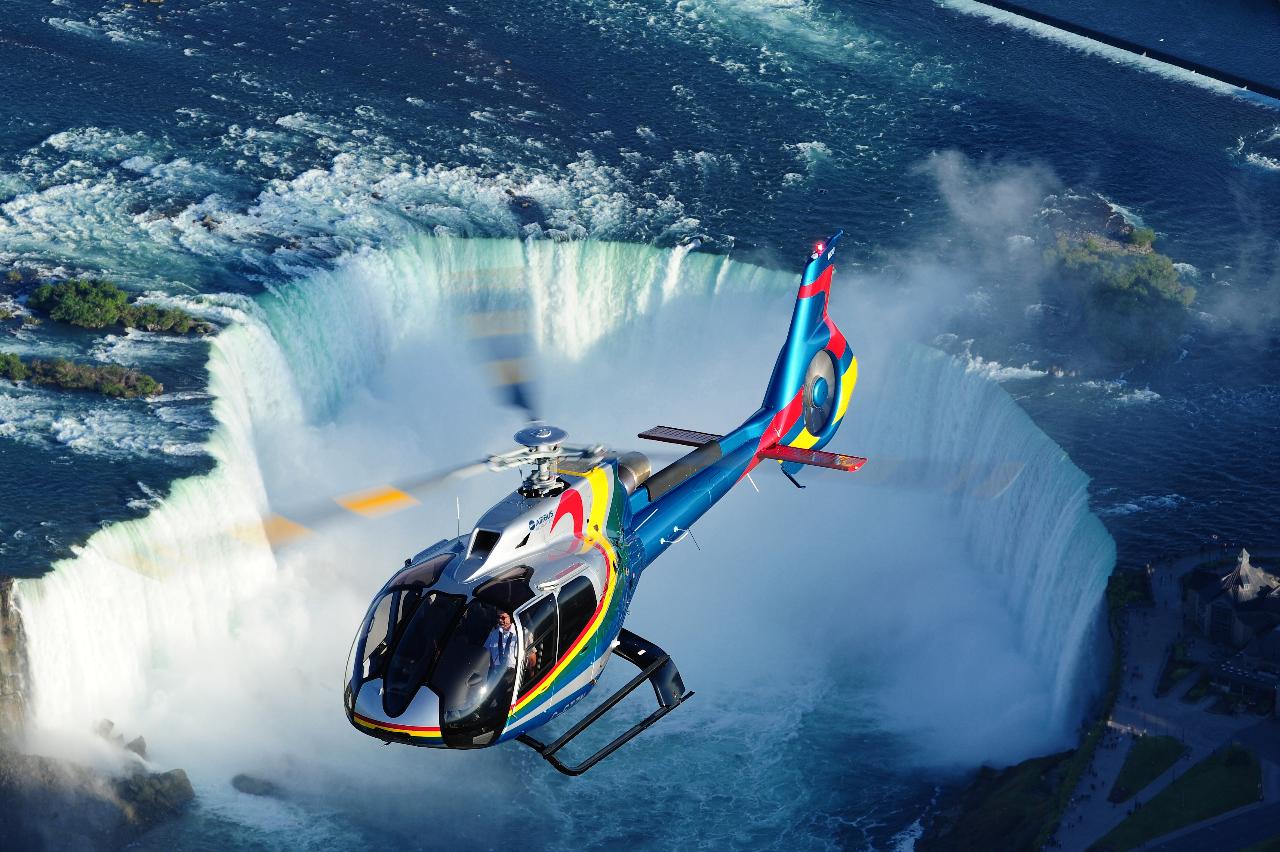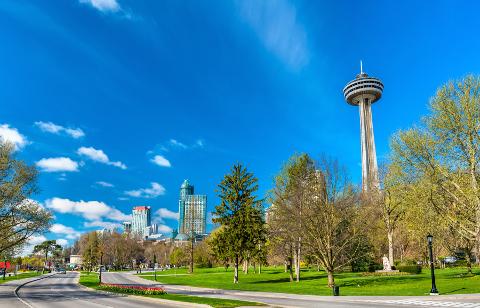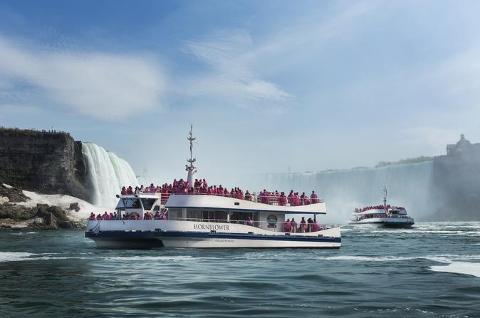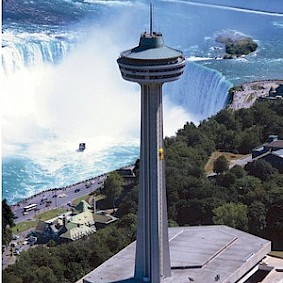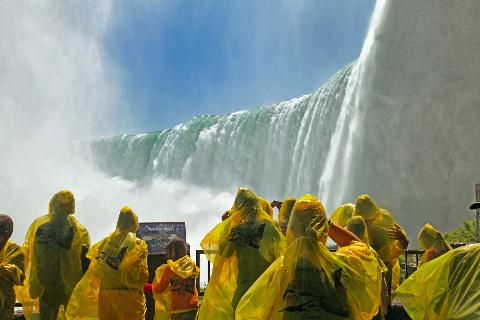 Duration: 330 Minutes (approx.)
Location: Niagara Falls, ON
Product code: UNFLHS
Adult - ages 13 years and up
Child - ages 3 through 12 years
Infant - 0 through 2 years
Adventure awaits when you take part in the Niagara Helicopter Tour. Your day will be packed full of adventurous activities that will have you seeing and experiencing the Canadian side of Niagara Falls like never before. In fact, only a handful of the bravest and most adventurous people can truly say they have experienced the Falls like you are about to experience them.
Enjoy your first bit of action as we take you to Journey Behind the Falls. Just like the name suggests, you will be going on a behind-the-scenes tour of the Falls. You will be exploring a series of cave-like tunnels that allow you to see behind Niagara Falls.
The adventure continues with a hair-raising, yet thrilling helicopter ride (weather permitting) provided by Niagara Helicopter Ride. Once aboard the helicopter, you will experience a view of the Falls that very few individuals have ever gotten a chance to see. This 12-minute helicopter ride and provides you with some of the best, most picturesque views as it takes you high above the Falls.
Other adventurous highlights of this tour include an hour trip aboard the Hornblower Niagara Cruise, which will take you up close and personal with the falls as you sail around the gorge.
We're not done yet. After all of these incredible adventures, you are sure to be very hungry. Enjoy a delicious meal 520 feet above the falls in Skylon Tower's famous Revolving Dining Room. You will have a choice of 4 incredible options that will leave you delighted.
Tour includes:
Niagara Helicopter Ride – an approximately 12 minute ride that takes you soaring above the beautiful, cascading waterfalls of the Falls
Paid trip aboard the Hornblower Niagara Cruise (April – December)
A Journey Behind the Falls tour for a behind the scenes look at the Falls
Trip to the observation deck of the Skylon Tower
Paid lunch at Skylon Tower's Revolving Dining Room – choice of four delicious meals that include everything from New York sirloin steak to Canadian salmon and roasted red pepper chicken. Child, Gluten free, and vegetarian options also available.
Complimentary pick up/drop off from anywhere in Niagara Falls, Ontario
*Please note: during the winter months, the boat cruise portion of the tour will be replaced with the Niagara Fury and Butterfly Conservatory